Karol Szymanowski: Music for Violin/Piano; Piano Solo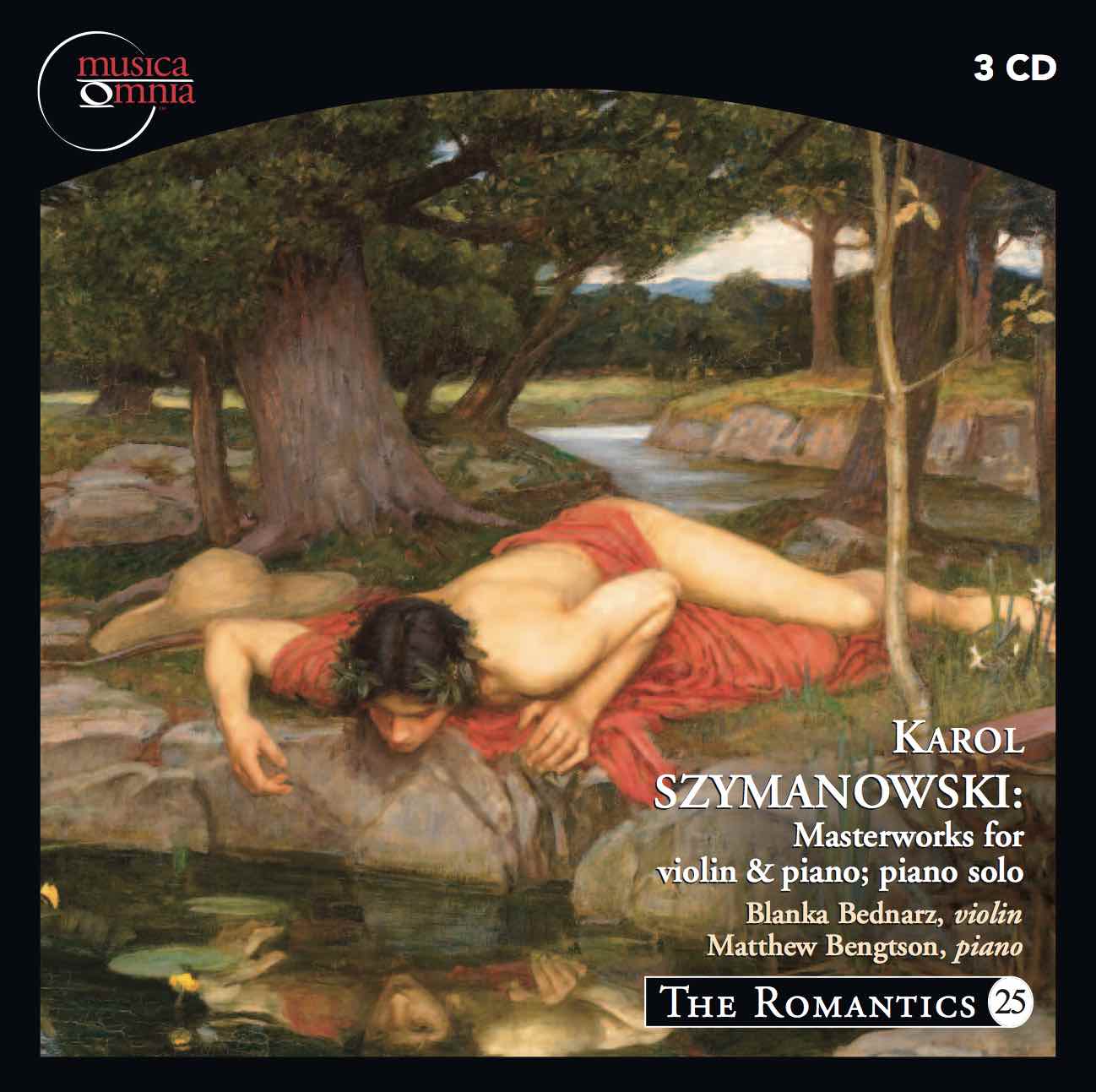 A long-awaited release of violin/piano solo piano and music by Karol Szymanowski, with violinist Blanka Bednarz. We have performed many all-Szymanowski recitals and audiences have all agreed that this repertoire is a treasure.
Video interview on Performing Arts Review
See review highlights of Szymanowski recordings
The performances add up to over three hours of stunners.
(Don O'sConnor, American Record Guide, January/February 2018)
expansive in pacing, ... passionate in spirit, large in scale, and vivid in color.
(Daniel Morrison, Fanfare, Nov./Dec. issue, 2017)
This collection ... contains some of the composer's most representative works and in performances and recordings that make it, in my opinion, something rather special.
(Jerry Dubins, Fanfare, Nov./Dec. issue, 2017)
Bednarz and Bengtson have produced a fascinating, expressive recording that will help to familiarize modern audiences with the Polish composer's works.
(Maria Nockin, Fanfare, Nov./Dec. issue, 2017)
These are first-rate performances of the music for violin and piano, moody and atmospheric in the soft passages, big-boned and dramatic in the more aggressive ones ... performances to be enjoyed over and over and over again.
(Lynn René Bayley, New Recording of Szymanowski's Violin and Piano Works, The Art Music Lounge, an Online Journal of Jazz and Classical Music, August 21, 2017)
Some sample excerpts:
Kochanski/Szymanowski, Dawn, opening
Szymanowski, Kalypso from Metopes, op. 29, ending
Szymanowski, Song of Roxane, sample
Szymanowski, Sonata op. 9 in D minor movement one climax
Szymanowski, Tarentella climax towards end
Szymanowski, Mazurka op. 50 no. 14 end

For the analytically inclined seeking more information on the harmonic language of the mazurkas, please see my paper 'The Szymanowski clash': Harmonic Conflict and Ambiguity in the Szymanowski Mazurkas, which won the 2003 Stefan and Wanda Wilk Prize for Research in Polish Music, and is due for publication shortly in the Canadian music journal Intersections.